Annie's Project
Celebrating
20 Years

of Empowering Women in Agriculture

After working with and empowering over 19,000 women farmers, ranchers, growers, landowner and agriculturalists we definitely have something to celebrate! We are thrilled to share events and activities throughout 2023 that will celebrate Annie's Project and empowerment of women in agriculture. Check this page frequently for updates throughout the year.

DONATE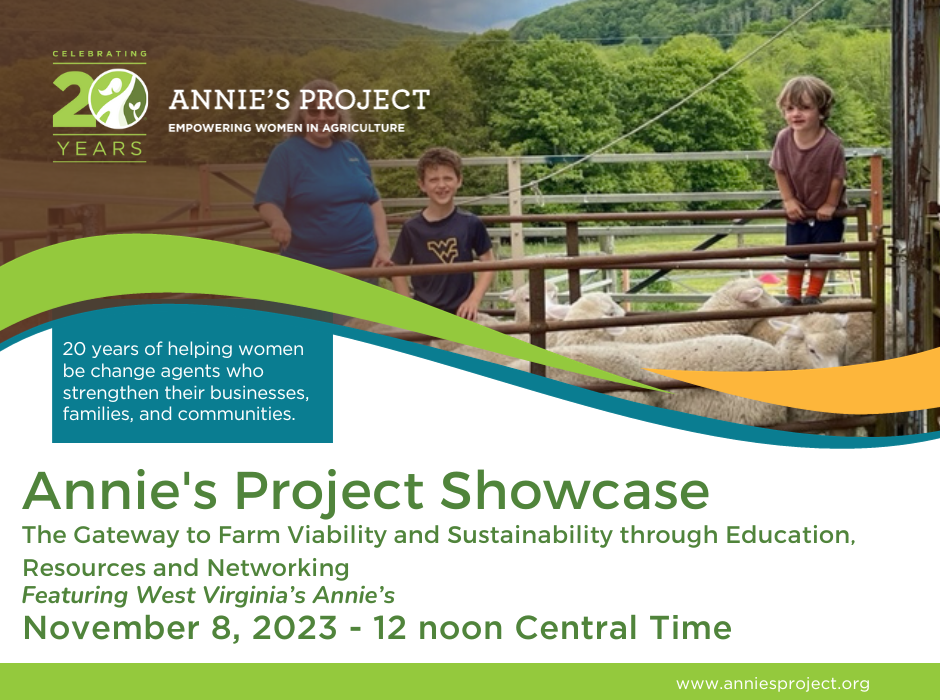 Annie's Project Showcase: The Gateway to Farm Viability and Sustainability through Education, Resources and Networking
Presenters:
Doolarie Singh-Knights, WV Annie's Project Coordinator, Professor and Extension Specialist, Agribusiness Economics and Management West Virginia University and Emily Morrow, Extension Agent – Agriculture & Natural Resources, West Virginia University, and other WV Annie's Project Facilitators

Over the last decade, West Virginia (WV) has seen a growth in the number of female farm owners, operators and/or farm partners. This trend has changed the status quo of extension programming in WV, pointing to the need for increasingly diverse and multi-functional extension risk management programs that create a more proactive educational model to help traditional producers and the growing cadre of female agripreneurs.

In 2012, we started the WV Annie's Project, a multi-prong approach to helping our growing clientele of farm women develop the requisite skills and attitudes to become better business owners, operators and/or farm-partners, and to help them build profitable, viable and sustainable women-led agribusinesses. Our program focused on educational and networking opportunities to enhance farm viability through improved business planning and risk management. Our efforts in this program have led to more than 500 graduates; 100 percent of graduates have reported making some tangible improvements to their operations, and 40 percent have reported profitable and strengthened agribusinesses. The WV Annie's Program has also 'inspired' two additional programs in WV, namely 'The WV Agritourism Initiative' and 'The WV Women in Agriculture Conference'.

In this showcase, we will feature 'Voices from the Field', as we hear from several Annie's Project graduates on how these programs has benefited their operation and their quality of life and how Annie's Project has served as a 'gateway' to them participating in our 'Annie's Inspired' other Extension programs.
After registering, you will receive a confirmation email containing information about joining the webinar.
REGISTER
About Our Showcases
The Annie's Project Showcase highlights the work of Annie's Project programming across the United States and U.S. Territories. During each session participants will experience a sample of information, topics, and education that are covered in actual Annie's classes. These webinars are FREE for anyone to attend and will also be recorded and made available for viewing by the public post-webinar. Thank you to the Farm Credit Council for supporting our 20th Anniversary Showcase series.
Annie's Project Celebrates 20 Years of Empowering Women in Agriculture
FOR IMMEDIATE RELEASE
Several members of the inaugural Annie's Project class will reunite via Zoom for a special conversation on Feb. 21 at noon Central Standard Time.
WHITELAWN, Ill., February 15, 2023 – Annie's Project, a national non-profit to educate and empower women in agriculture, is celebrating 20 years since its founding. Today, the program has over 19,000 graduates across 38 states and the U.S. Virgin Islands.
Annie's Project uses a methodology that builds confidence, develops networks and creates lifelong learners among women farmers, ranchers, growers, landowners, and agriculturalists.

The inaugural class of 10 women met in February 2003 in Centralia, Ill., and several members of the group will gather again for a virtual meeting via Zoom to share memories of those early meetings and the impact Annie's Project has had on their farms and lives. The virtual event is set for Tuesday, Feb. 21, noon Central Standard Time. Registrants can

Additional events are being planned to celebrate the 20th anniversary, with updates provided at or on Facebook. Sponsors can contact Doris Mold to learn ways to be part of the initiative and the celebration.

Annie's Project is based on the life of a farm woman, Annie Fleck, who spent her lifetime learning how to be an involved business partner with her husband. She died in 1997 and was the inspiration for her daughter, Ruth Fleck Hambleton, to create Annie's Project in 2003. Hambleton was a Farm Business Management and Marketing Educator for University of Illinois Extension at the time.

"Watching Mom and everything she did gave me tremendous empathy for what women were going through on the farm operation," says Hambleton. Hambleton will moderate the Zoom event.

The Power of Annie's Project

In Annie's Project classes, trained facilitators provide safe harbor, connection, discovery, and shared experiences. Vetted instructors and presenters deliver unbiased research-based information to small, dynamic groups of women.

At the core of Annie's Project are several courses that address risk management. The first course Annie's 1.0 covers all five areas of risk identified by USDA. The "Managing for Today and Tomorrow" course addresses developing business plans, retirement, succession, transition and estate planning. "Know Your Numbers – Know Your Options" takes a deeper dive into financial literacy.

"Inspired by Annie's" courses have been added that focus on particular interests of an audience, conferences, or hands-on events.
Annie's Project leadership model of two women co-CEOs, Dr. Karisha Devlin and Doris Mold, underscores the program's commitment to collaboration.

"By spreading the methodology of Annie's Project throughout the United States and, eventually, the world we can improve businesses and the lives of women in agriculture," says Dr. Karisha Devlin.

"Looking to the future, Annie's Project will be introducing new curriculums, rolling out a leadership program, and creating more opportunities for alumni engagement," says Doris Mold.

About Annie's Project

Annie's Project is a 501(c)(3) nonprofit organization dedicated to providing educational programs designed to strengthen women's roles in modern agricultural enterprises. Annie's Project's mission is to empower women in agriculture to be successful through education, networks and resources.
Thank You Annie's Project 20th Anniversary Sponsors
Platinum Sponsor

Gold Sponsor
Silver Sponsor
Bronze Sponsor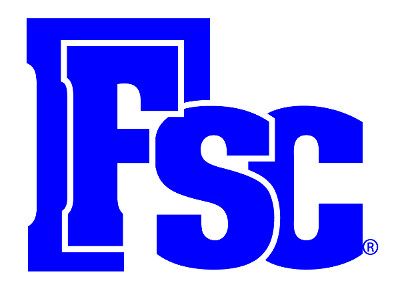 Friends of Annie's Sponsors
Agricultural Computing and Consulting
The Cultivating Resiliency for Women in Agriculture Program
Farm Fresh Designs
Sunrise Agricultural Associates, LLC
Women's Agricultural Leadership Program

Thank you to all of our Annie's Project Contributors
Annie's Project Board of Directors
Annie's Project Advisory Committee
Annie's Project Facilitators and Program Coordinators
Annie's Project Educators
Annie's Project Conference Presenters
Annie's Project Alumni