Executive Committee:
MADELINE SCHULTZ – PRESIDENT
Madeline Schultz is a program manager with the Iowa State University Department of Economics, member of the ISU Extension and Outreach farm management team, and co-leader of the ISU Extension and Outreach Women in Ag program. She works to develop educational programs, increase connections among women in agriculture, build the professional capacity of educators, and steward funding in order to help women improve their lives and contribute to national food security.
Madeline coordinates Iowa's Annie's Project courses. She began her career with ISU Extension and Outreach in 2003. She earned bachelor degrees in agribusiness and economics and a master's degree in business administration from Iowa State University.
JASON JOHNSON – VICE PRESIDENT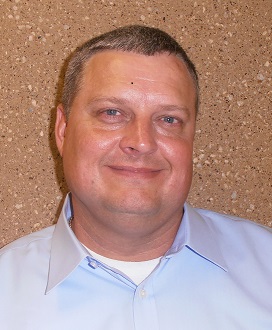 Dr. Jason Johnson is an Extension Economist with Texas A&M AgriLife Extension and Registered Investment Advisor (Texas State Securities Board CRD#141350). Jason received his B.S. (1991) in Agricultural Economics from Texas Tech University; his M.S. (1993) in Agricultural Economics from Louisiana State University; and his Ph.D. (1996) in Agricultural and Applied Economics with a minor in Family Financial Planning from Texas Tech University. His educational programming primarily focuses on blending traditional risk management strategies for agricultural businesses with more specific considerations associated with family financial planning.
Jason is a fifth generation rancher and owns and operates the family's 130 year old 1,200 acre cattle operation in Jacksboro, Texas with his wife Leann and their three children (Maxi, 20; Justin, 15; and Garrison, 11). Jason began working with Annie's Project in 2007 and serves as the Texas state coordinator for the program as well as assisting in the development of curriculum for the Annie's Project Level 2 programs and training of facilitators nationwide. Jason has served on the Annie's Project National Leadership Team and contributed to several national efforts aimed at empowering farm/ranch women with the resources and confidence to make better decisions for their business and family.
RUTH HAMBLETON – TREASURER
Ruth Hambleton is the founder of Annie's Project. She currently serves as the treasurer of he Board of Directors. Ruth designed

the educational program, commonly known as Annie's Project, based on her life experiences as an educator and growing up on a dairy farm in Illinois. The program is based on the education needs of farm women Ruth identified during her years as an educator for the University of Illinois in the area of farm business management and marketing. The Annie's Project approach resonates with women from all backgrounds and levels of experience.
Ruth has a passion for farm women and providing them with the tools to become successful partners or sole proprietors in agricultural business. Annie's Project includes confidence building along with important business skills. Hambleton is the Farm Management instructor for her alma mater, Southern Illinois University at Carbondale. She also manages the family trust farm in the tradition of her own mother, Annette Kohlhagen Fleck, for whom the program is named.
The Abraham Lincoln Presidential Library and Museum interviewed Ruth as part of their feature "Agriculture in the Modern Era."  Click here to watch the interview or read the transcript.
She was also selected to be featured as Prairie Woman of the Month April 2016.
CAROLYN BANKS – SECRETARY
Carolyn is an Agricultural Business Management Specialist with Alcorn State University Extension Program (ASUEP) Lorman, Mississippi. She received both B.S. and M.S. in Agricultural Economics at Alcorn State University. Carolyn is currently pursuing a doctorate in Organizational Leadership from Nova Southeastern University, Fort Lauderdale, Florida. She began her Extension career in 2005 as a Business Management Training Officer with the ASUEP Small Farm Outreach Training and Technical Assistance Project. She joined Annie's Project in 2010. Carolyn has received numerous awards and certificates throughout her career. Her contribution has helped the ASUEP receive over 2M in federal funds, which is used to conduct educational programs and provide technical assistance to socially disadvantaged farmers and ranchers, veteran farmers and ranchers, women farmers and ranchers, and youth in agriculture. Currently, Carolyn provides leadership in the recently awarded 2501 Project entitled "Small Farm Outreach and Veterans Farmers Project." She provides continued leadership in conducting educational programs and technical assistance, conducting USDA Mississippi Farm Service Agency Borrowers Training Class, Women in Agriculture Conference, Homeownership Conference and the Veterans in Agriculture Conference. She is a member of the Mississippi State University Women for Agriculture and Alcorn Chapter of National Women in Agriculture.
Board Members at Large:
BARBARA RATER
Barbara serves as the director of the Census and Survey Division where she provides leadership and oversight to sustaining the high quality of USDA's National Agricultural Statistics Service (NASS) census and survey data collection processes. She has a wide range of professional experiences and has led national programs and spearheaded international initiatives related to the collection, evaluation, and dissemination of agricultural statistics. Previously, Rater served as branch chief of NASS's Survey Administration Branch. In this capacity, she led policy and programs related to data collection and guided the agency's strategic initiatives and operations affecting agricultural statistics used to measure food production and farm income. Growing up in a military family, she is a native of Fort Leonard Wood, Missouri. Rater received her bachelor's degree from the University of Maryland College Park and is a graduate of the Key Executive Leadership Program from American University's School of Public Administration. She and her husband live in Prince George's County, Maryland and have one adult son. She has a passion for producing timely, quality results that can readily be used by decision makers to assess markets and policies and improve organizational performance and productivity.
DOOLARIE (DEE) SINGH-KNIGHTS
Dr. Singh-Knights is a respected agribusiness economics and management expert at the regional, national and international levels. In WV, she coordinates
such valuable state programs such as the WV Annie's Project and the WV Women in Agriculture Program, the WV Agritourism Initiative, and the WV Food Safety Training Team. She also serves as the Northeast Sustainable Agriculture Research and Education State Coordinator. Overall, these programs have had tremendous impact on the profitability, productivity and sustainability of WV's agribusinesses. More specifically, Dr. Singh-Knights has helped to develop and deliver annual educational and networking opportunities for the WV Women in Agriculture program, helping to enhance capacity among WV female agripreneurs to address current and emerging issues in the state's ever-changing business and regulatory environment. In 2020, she was recognized as a 'WV Wonder Woman' for her valuable contributions to the state's economic development. Dr. Singh-Knights is also a prolific grant-writer, securing more than $5M in competitive grant funds since 2010 to support her work. Dee is originally from the Caribbean islands of Trinidad and Tobago, and currently lives in Morgantown, WV with her husband and two kids.
MARJI ALANIZ
Marji is the SVP of Communications, Operations and Risk at AgriSompo and President and Founder of FarmHer, is an avid communicator with a lifelong passion for the people and industry of agriculture. Marji has spent her career working in and around various facets of the agriculture industry, from over a decade in crop insurance leadership and risk management to the formation of FarmHer, a media platform that brings the stories of women to the forefront of agriculture, food and rural communities.  Her work for FarmHer is featured in an expanse of arenas ranging from an Emmy-winning public television documentary, an award-winning weekly national television show on RFD-TV, a weekly SiriusXM show and various print and digital properties.  As SVP of Communications for AgriSompo, one of the largest crop insurance companies in the U.S., Marji leads all communications and Federal government relations as well as leading the organization's focus on diversity and inclusion. Marji lives in her home state of Iowa, true to her roots, on a small acreage with her husband and two children.
SAM SCHWOEPPE
Sam is a fourth generation dairy farmer from southern Indiana, serves as Senior Account Manager, Supply Chain at Feeding America, where she works to convene food banks and community partners throughout the dairy supply chain to build relationships and increase nutrition served to communities across the U.S. with the protein and nutrients provided by fresh milk and dairy products. Agriculture and community service are part of her family's history as well as its future. After her sons graduated from school and returned to the family farm, Sam went back to school and earned her Master's in Organizational Leadership and Global Pathways Sustainability from Western Kentucky University. Her education in leadership and sustainability is a part of her personal mission to make a difference in the lives of others by working to end hunger with the nutrient powerhouse of real milk.  With her life-long experience in dairy and her drive to share her enthusiasm for serving communities and love of agriculture, especially with those without a dairy background, Sam was a perfect fit for Feeding America.
SHANNON DILL

Shannon is the Agriculture Extension Educator for University of Maryland Extension in Talbot County.  She has been a faculty member of the University of Maryland, College of Agriculture and Natural Resources since 2001. She graduated from the University of Wyoming receiving a Bachelor of Science in Agricultural Business and a Master of Science in Agricultural Economics. Shannon provides outreach and education to agriculture producers of Talbot and neighboring counties in farm business planning, small farm enterprises, marketing and livestock management. Statewide she provides leadership to the MidAtlantic Women in Agriculture Network and the Maryland Beginning Farmer Success Project.
WESLEY TUCKER
Graduating from the University of Missouri with a Master's Degree in Agricultural Economics in 2001, Wes joined University of Missouri
Extension in 2001.  As Regional Agricultural Business Specialist he is involved with every aspect of agricultural business programming efforts in the seventeen county west central Missouri region through face-to-face and electronic teaching opportunities; writing newspaper and newsletter articles; and providing research-based information and resources through telephone, e-mail, and personal contacts.
He has been an Annie's Project instructor for ten years, and has been involved with the planning and coordination of the statewide Annie's Project conferences.  He is also an AP-qualified facilitator trainer.  His enthusiasm for the program is evident in that he has continuously had the biggest Annie's Project classes in Missouri. Wesley goes beyond the 6-week class by sponsoring "get together" meetings that allow women to continue to network and learn.
Wesley has multiple professional certifications, awards and affiliations.  He does not limit himself to only teaching, but practices his expertise as he manages his cattle herd.  He brings a great deal of experience and insight to the Board.  His ability to think outside the box offers the Board an opportunity to be challenged and to provide their very best for the farm and ranch women the program serves.